Stain Remover by Moms for Moms
Mommy Wipes are individually packaged, on the go cleaning wipes that were created after a mom continued to complain she couldn't stay clean for 2 minutes. Between food flying, drinks spilling, makeup smearing and infants spitting up, mom's clothes are destined to attract stains.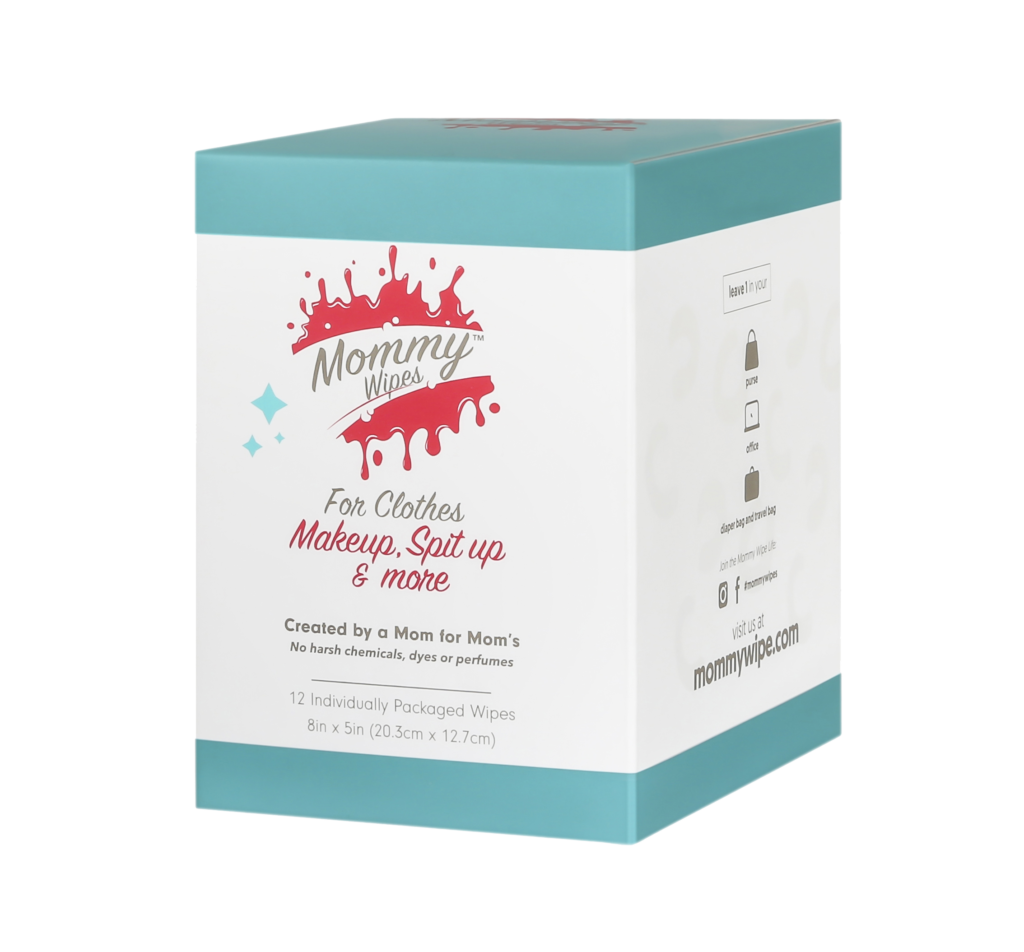 by Julee Wilson, Beauty Director at
Gentle Enough for Baby, Strong Enough to Fight Tough Stains
Mommy Wipes are strong enough for mom stains yet gentle enough for kids clothes too! Use on clothes, shoes and fabric material. Safer Choice ingredients, no harsh chemicals, dyes or perfumes. Ingredients are so safe they're listed on each box
A Safer Choice product, no harsh chemicals, dyes, perfumes, bleach or parabens
Follow Us on Instagram & Facebook
Before
Fights Tough Stains
I love these wipes!!! Perfectly packaged for busy moms. I slip these in my purse or pocket and I'm literally ready for an outing. Perfect for stain and makeup removal - I took them with me on a camping trip and I'm so glad I did! I was able to freshen up during s 2 hour hike. I love these!!!